Circul8's 2020 Vision Test
January 22, 2020
New Years resolutions seem to roll around faster than you can make them, but we felt like there was something particularly special about 2020. It's not just the start of a new year but the start of a whole new decade. At Circul8 we see good things ahead and we want to be part of creating solutions for a greener, smarter, healthier and more enjoyable world. With that in mind, we created our visions for what this decade will become. You can see them here, in our very own 2020 Vision Test.

We challenge you to come up with your own 2020 Visions, too!
Submit them by clicking the "add your vision" button at the bottom of the vision test here and we'll mock it up and add it to the site with your company name.
What are we focussed on? We've got both very attainable goals…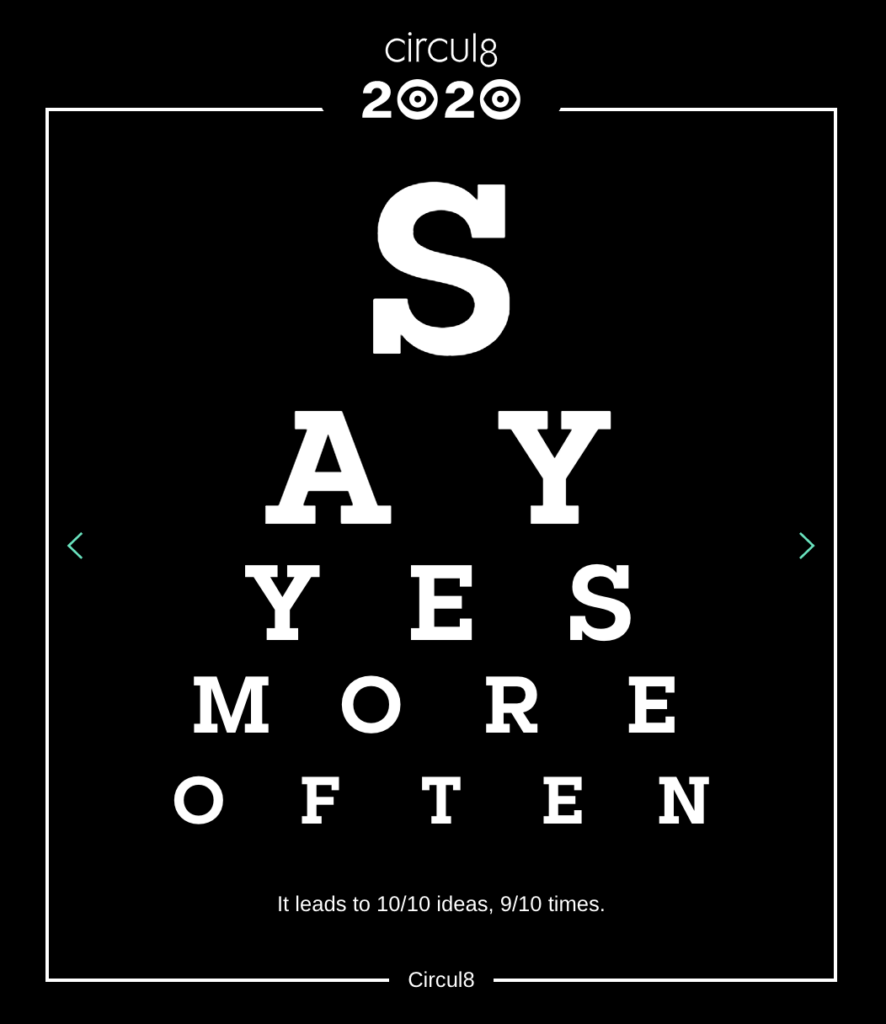 And loftier ones…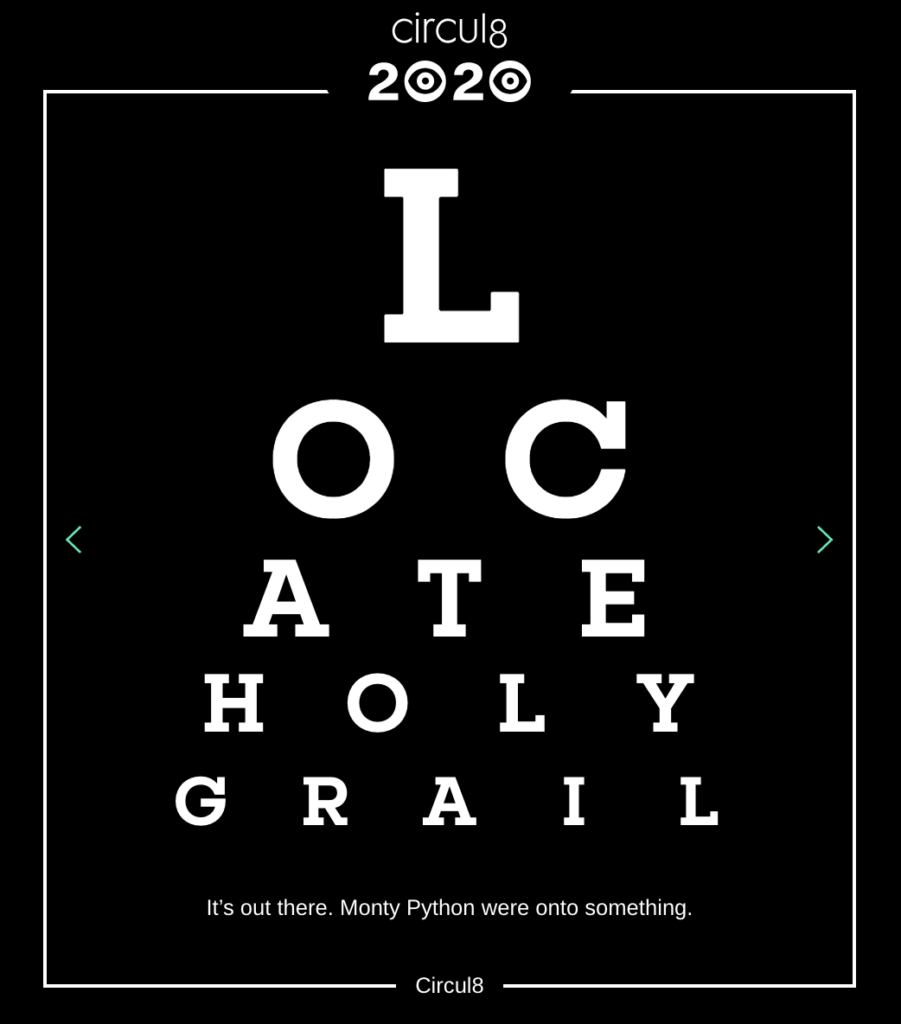 See the full list of Circul8 Visions on site and make sure to add yours.
We're excited to see what you come up with and to see it become a reality in 2020 and beyond.
Thanks for participating, and have a great year ahead!