FOMO: Are you missing out on Facebook Groups?
June 11, 2020
Content Marketing
Marketing Strategy
Social Media
"2.5 billion people use Facebook every month to connect with friends and family to discover things that matter." – Facebook
This presents brands with a great opportunity to connect with new and existing customers and build meaningful relationships with them.
On the flip side, declining organic reach and engagement for Facebook Pages has been a widely-discussed topic for years. Iconosquare recently analysed 2,810 Facebook Business Pages and found that the average engagement rate per post is 3.22% globally.
To combat this, Facebook Groups just might be your secret weapon to increasing engagement and reach for your brand.
Groups are seeing a lot more engagement than Pages thanks to the functionality of member notifications each time a post is shared (within the Group). In addition, the type of content shared within these Groups is considered "meaningful content" which is prioritised by Facebook's algorithm as it's part of their shift away from public sharing to discussion in more enclosed, private spaces.
According to AdWeek, there are currently 620 million Facebook Groups worldwide. And Facebook Groups are only continuing to grow in popularity. People use Groups for everyday moments, like sharing cute dog photos (Cool Dog Group, anyone?) or giving practical parenting advice from real parents, to the more extraordinary things, like pulling together with people in your local area after a natural disaster. These Groups can make a huge impact on people's lives.
During the COVID-19 pandemic, people have found creative new ways to stay connected with their friends, family, colleagues, and their favourite brands. We're seeing the rise of virtual birthday parties, fitness classes, and other events hosted online. It's clear Facebook Groups have been integral to how people stay connected while staying apart.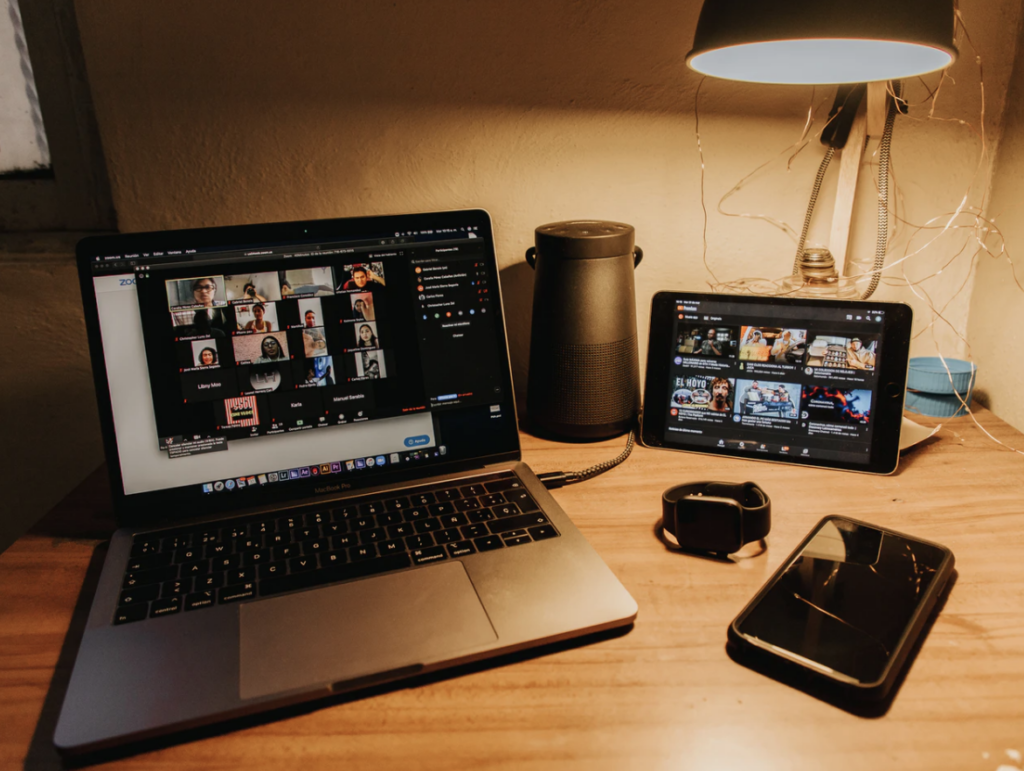 Source: Unsplash © Gabriel Benois
Facebook Pages vs. Facebook Groups – What's the Difference?
You have a thriving Facebook Page with an engaged audience that you've been building over time, so why would you create a Facebook Group for your brand as well?
As the Old El Paso girl once asked ¿Porque No Los Dos?
Customer behaviour has changed so that means your brand should too. If you don't have a Facebook Group already, you should consider one for your brand so you can own and drive conversations as we settle into the "new normal."
Put simply, people have profiles. Businesses have Pages. Groups are a place where people and businesses connect.
Groups give businesses the chance to connect with their audience in a more meaningful and authentic way than using a Page where content is typically reserved for brand or product updates, newsworthy items, and other items that relate directly to the brand itself. With Groups, you can hand over the reins to your audience for discussions around topics they care about in relation to your brand. How good!
Still not convinced? Let's break down the main benefits of Facebook Groups and what this means for marketers and brands.
3 Reasons Why Your Brand Needs a Facebook Group
If you've read this far, you should know what a Facebook Group is, but you may not fully understand the benefits of creating a Facebook Group for your brand or business.
Back in 2017, Mark Zuckerberg announced that Facebook would shift their focus to "give people the power to build community and bring the world closer together."
*Panic ensues*
Source: giphy
This changed the playing field for brands as reaching their customers in an increasingly competitive News Feed would now become even more difficult.
The main benefits can be broken down as follows:
Organic reach
As Facebook Page organic reach continues to decline, Facebook Groups are here to save the day, putting your content straight into your audience's feeds.
What it means for marketers
At Facebook's 2019 F8 conference, it was said that people "may see more content from your groups in News Feed" as Groups continue to be one of the most valuable parts of Facebook according to user behaviour. Not convinced? Take a look at your own News Feed. You may notice a number of posts from the Groups you've joined over the years (Addicted to Kmart, am I right?).
The platform prioritises content from Facebook Groups that users frequently interact with. If you're consistently sharing content in your Group that your audience engages with, Facebook will continue to prioritise your content pushing it to the top of your audience's News Feeds. Groups even notify them directly when a new post is published!
Direct communication
Good news! If someone joins your Facebook Group, it means they want to hear from you, they're interested in your content, and your brand or business—that's most of the hard work done!
What this means for marketers
Groups provide a more intimate space for customers to interact with brands they care about.
It's a place where people feel like they can have conversations with your brand and/or other members in the Group that are just like them.
Brands like Glamour UK have had huge success with Facebook Groups. Their Business Facebook Page has over 3 million likes while their Facebook Group 'Glamour Beauty Club' has over 10,000 members.
10,000 members may seem like a drop in the ocean in comparison to the 3 million fans on their Page but these Group members are likely Glamour UK's most loyal fans and advocates who are willing to have conversations with the brand every day. That's extremely valuable! This loyalty and increased engagement has translated to an incredible daily engagement rate of 90%.
Setting your communication objective for your Group is key. Some Groups don't require much moderation and rather, can be a space where your customers interact with one another. In this instance, you can simply moderate and listen to your Group's conversations to gain valuable insights into the way people are speaking about your brand and/or topics of interest that are relevant. Or, your Group may require a more hands-on approach. By directly responding to your audience's questions, you can learn what your customers really want and how you can help.
Build meaningful relationships
Facebook Groups allow you to connect with your customers on a more personal level. You should engage as a human first and a brand second. Authenticity is key.
What this means for marketers
Your Group members can be nurtured into becoming your biggest advocates. You can tap into your Group for free customer research including product testing, reviews and testimonials to use in other marketing communications, or even content to inspire advertising campaigns.
Take Subaru Australia for example.
Instead of thinking advertising first, they looked to their most passionate community – their employees. What started as an internal Facebook Group challenging employees to capture and share a moment they might usually overlook over 30 days became the foundation of a national campaign, #OneLittleMoment.
When Groups are utilised well, they can drive strong outcomes for your brand. Here's the proof:
42% growth in brand equity among young families
152% increase of Subaru Forester sales year on year
16.3 pt lift in ad recall
5.3 pt lift in top of mind awareness
3.1 pt life in message association
6 months after the campaign's launch, it's still a vital part of staff culture at Subaru.
Source: Facebook
Let's talk privacy. Should your Facebook Group be Public, Private or Closed?
Now that you're sold on creating a Facebook Group, one very important feature is deciding on the privacy setting.
You can choose from three options – public, closed, or private.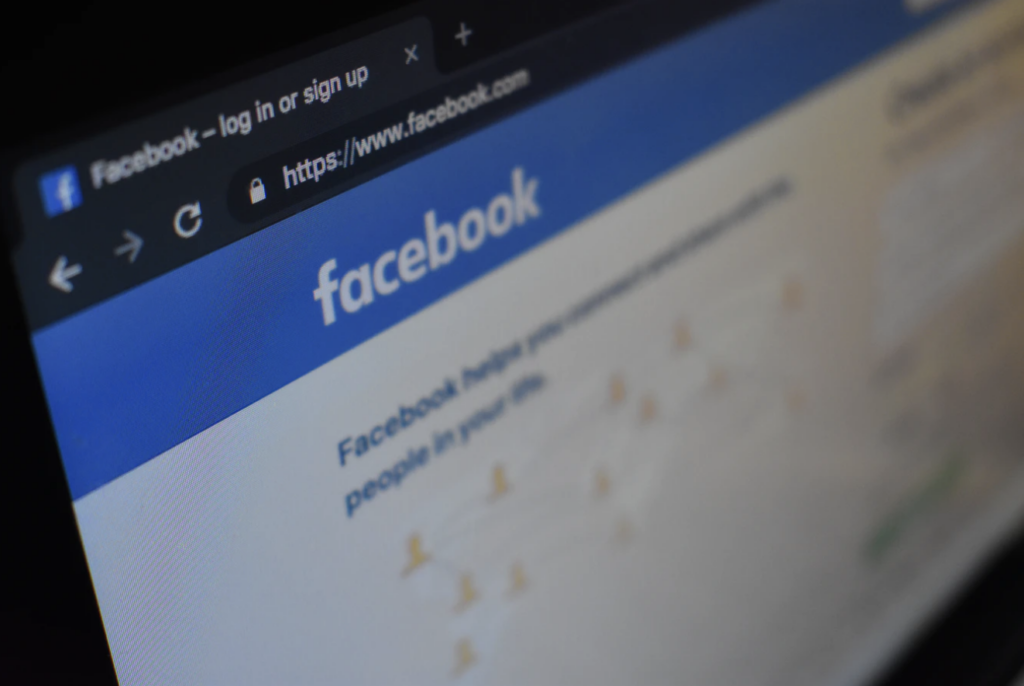 Source: Unsplash © Kon Karampelas
Public Groups
Choose this option if you want your Group to be open to anyone and everyone.
PRO
When your group is public, people can easily find you. Your posts will also be visible to everyone. This gives people a chance to see what they can expect before they make the commitment to join your Group.
CON
Public Groups can grow quickly as there aren't any requirements for joining, which can attract trolls and other unfavourable (and less valuable) members.
Private Groups
Go for this option if you want to keep your Group small and tight-knit.
PRO
This option ensures the quality of members and discussion is of high quality. This also makes life easier to manage and moderate your community.
CON
Think of a Private Group as invitation-only access. People can't search for your Group and they aren't visible through your business Page.
Closed Groups
The popularity of this privacy setting is not a coincidence. Members can only join after being reviewed and accepted by admins. This setting allows you to emphasise exclusivity and gives people a reason to want to be part of the "club".
PRO
Closed Groups create a very safe and positive forum for your members. You also have the opportunity to promote exclusive deals and offers.
CON
Closed Groups do appear in search results on Facebook but only members can see the Group's content.
Something to keep in mind: Once your group has 5,000 members or more, the privacy setting can only be changed to a more restrictive setting and cannot be reversed.
Looking for new ways to communicate with your audience on Facebook and beat the algorithm? A Facebook Group could be the perfect tool to reach them. If you need help with getting started, get in touch.