Aggreg8 Takes On The Big Bash League
March 26, 2018
Aggreg8 Live! caught another screamer in the outfield at the 2018 T20 Big Bash League.
With average home crowds in Sydney surpassing more than 30,000, the opportunity to get the Big Bash League up on the big screen was a no-brainer. The challenge? Harnessing the power of user generated content in an environment the teams could control during a cricket tournament. The solution? Put Aggreg8, a proprietary tool created by Circul8 into play. The content marketing platform was used during the matches to identify and amplify the best user generated content to get the crowd hyped and showing support for their team. Photos, videos and tweets from social media were blasted up on to the screen in real time for live audiences.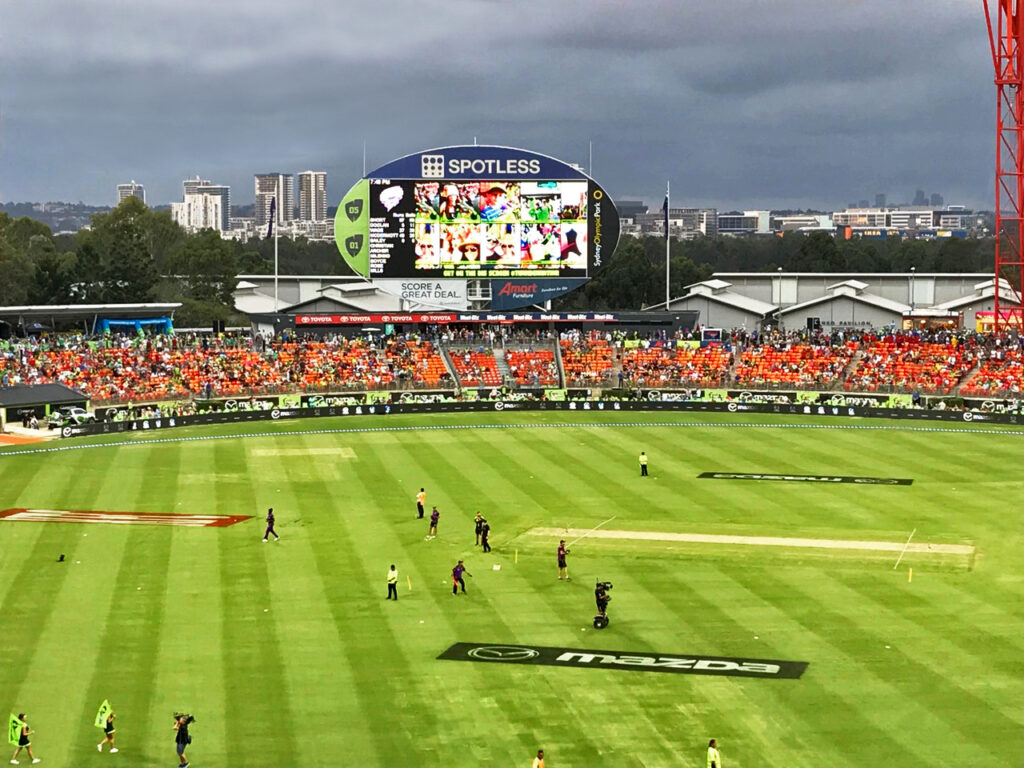 Aggreg8 was used across 15 cricket games at stadiums across Australia including the Sydney Cricket Ground, Spotless Stadium Sydney, Manuka Oval in Canberra, Blundstone Arena Hobart and Launceston Oval.
There's no denying that Aggreg8 got across the line with The Big Bash League. With over 25,000 pieces of content aggregated during the series, it was obvious that cricket fans equally loved getting involved on social media as much as they loved the fame of appearing on the big screen.
Look out for Aggreg8 at the next big sporting event as you could become part of the big screen fan action at a stadium near you!